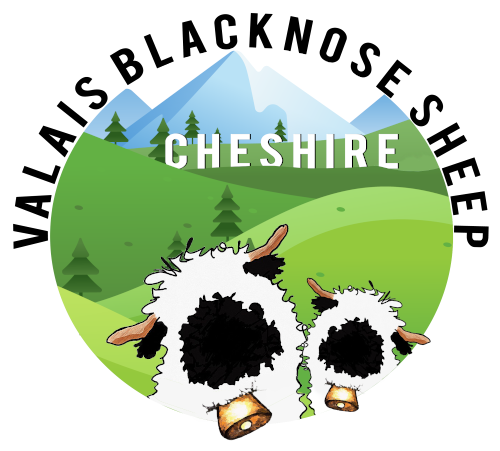 Karis Howden
FACEBOOK
I just bought 2 girls from Steve and I'm so pleased with them! They're beauties. He's so knowledgeable about the breed and can't do enough to help. Would highly recommend and I'm sure I'll be back for more in future 😊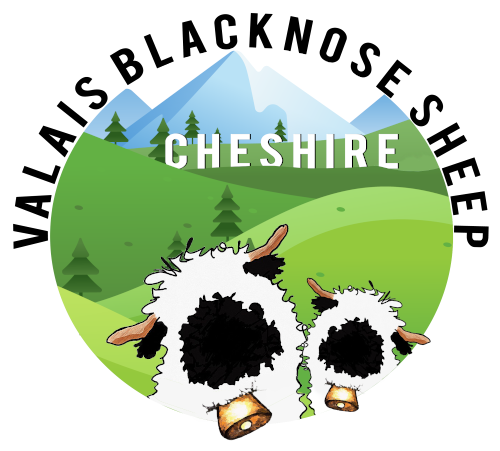 Shaun Hampson
FACEBOOK
We bought 4 beautiful Ewe and and 2 wether lambs from Steve. Superb support for us as Newbies to the breed. He is very knowledgeable & experienced. Most importantly, he only breeds & DNA tests pure Swiss bloodlines. 🐑 Very pleasurable experience!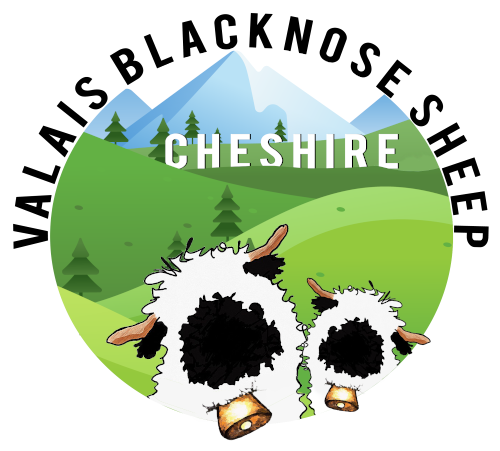 Lucy Atkinson
FACEBOOK
I couldn't recommend buying off Steve enough! We bought a stunning ewe lamb a few weeks ago. She's settling in really well. Steve was so helpful when it came to making the decisions and even educated us into more depth about the breed. We can't wait to see how our little one turns out!! Thank you.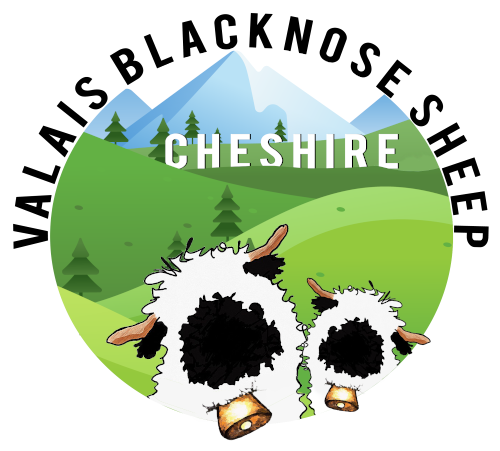 Phil Thomas
FACEBOOK
Steve dropped off great ram in the summer to me in Vale of Glamorgan. He is a giant, very friendly settled down well and his new stable name is Steve. Looking forward to meeting his new ladies in next few weeks.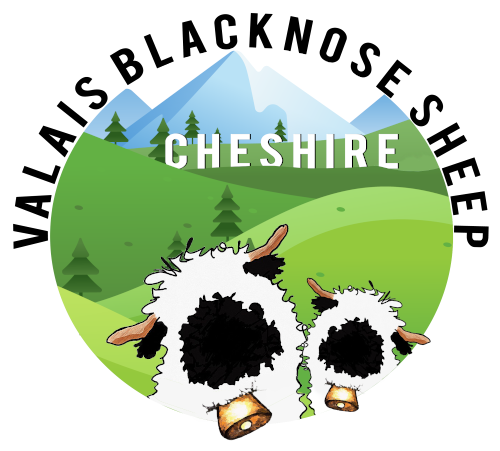 Sean Taylor
FACEBOOK
Steve and his daughter are very knowledgeable where their sheep are concerned. Always prompt replies to messages genuinely loves his stock, they are well socialised, well cared for, well kept and excellent breeding heritage. I've had 2 amazing Valais off Steve and Sebastopol geese, couldn't recommend highly enough.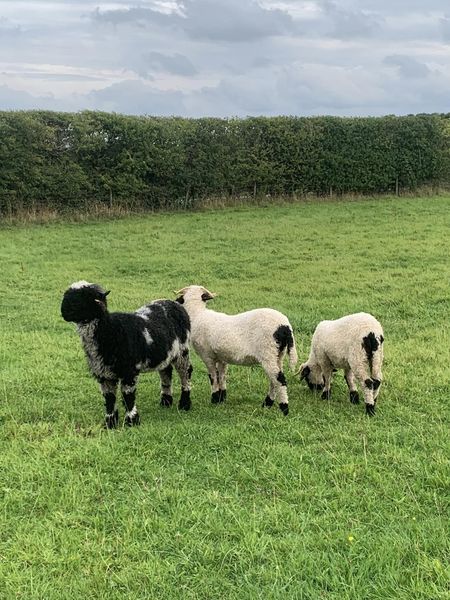 Joanna Valentine
FACEBOOK
I honestly couldn't recommend Valais Blacknose Sheep Cheshire more highly. I'm very new to keeping sheep but Steve has been wonderful at offering advice and the benefit of his vast experience. His passion, knowledge and enthusiasm are second to none, it's been an absolute pleasure dealing with him! I took delivery of a gorgeous Valais Blacknose Spitti today from Steve and I am over the moon with her. She's in excellent condition and has without a doubt been thoroughly cared for and reared by an absolute professional.
I will definitely be dealing with Valais Blacknose Sheep Cheshire again in the future and couldn't recommend them more highly!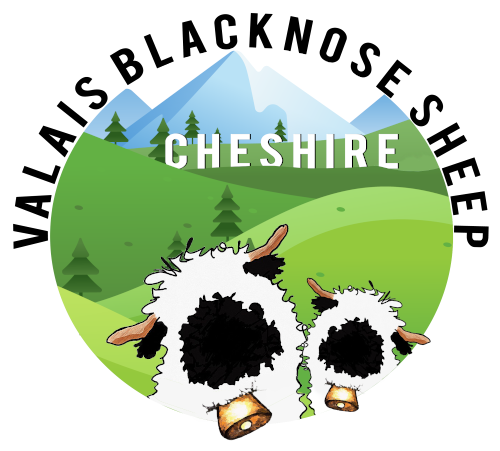 Hopton House
FACEBOOK
Purchased 4 lambs from Steve, 2 of which he has held for us for 3 months. Very very helpful, professional and knowledgeable guy who I would be happy to go back to with problems/questions. Well run and organised set-up, stock looked healthy and cared for. He has original VBN ewes of 12 and 13 years of age, still healthy, and knows the bloodlines of all his stock (200 VBN's). An old fashioned stockman in a snappy, up-to-date guise. Would be happy to go back to him and highly recommend him.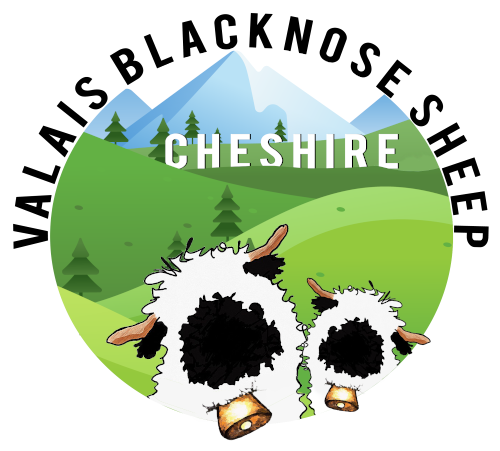 John Winterbottom
FACEBOOK
We bought 2 lovely boys from Steve last week. What a nice man, very knowledgeable and very helpful. His farm was well organised and all his animals looked very well cared for. We have absolutely fallen in love with our new additions, they're so cute and would definitely purchase some more in the future from him. Thanks Steve
John & Shurl 😀👍🐑🐑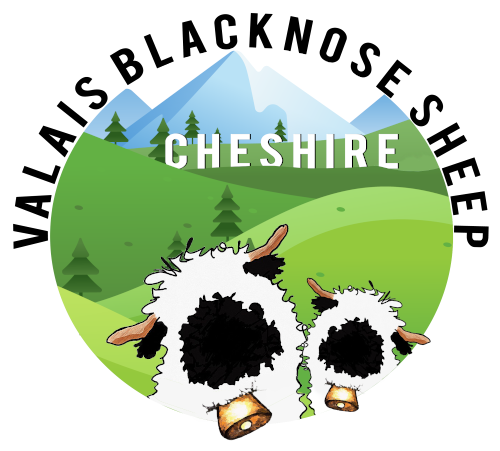 Rebecca Sanders Webster
FACEBOOK
I can not recommended Steve and his Valais Blacknose Sheep enough ! Steve is so knowledgeable, patient and has been happy to help with any requests for advise to get things right. An amazing set up, clearly top quality sheep, extremely well looked after. Thanks Steve.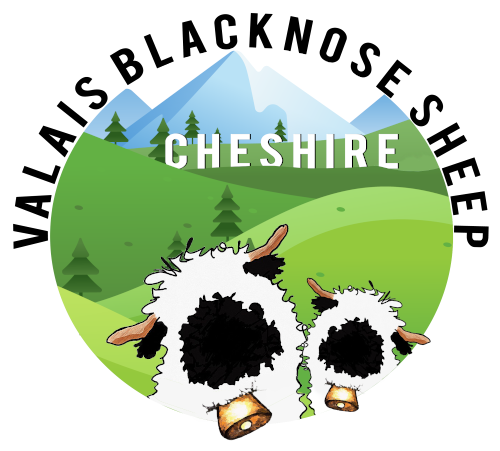 Su Sutton
FACEBOOK
Thank you Steve for helping me to choose one of your lambs. Your knowledge and expertise is second to none. Your very friendly and so happy to help me with. All my questions. I've purchased a gorgeous little baba ,she's doing amazing. Thanks again.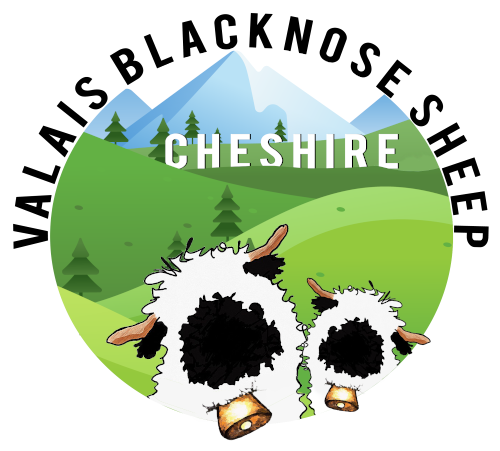 Sally Wilson
FACEBOOK
We have just purchased some Valais Blacknose sheep from Steve Dace, and must say the process was efficient and professional. The stock is exceptional and everything we hoped for. Steve is very friendly knowledgeable and accommodating and we will keep in touch.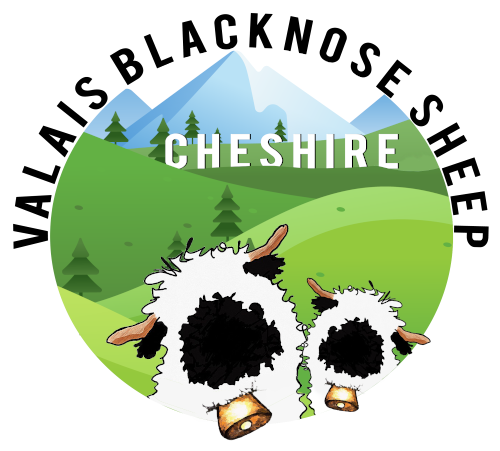 Rachel Jefferson
FACEBOOK
2nd to none service with fabulous attention to detail and super quality lambs. Would highly recommend. We purchased a cracking ram lamb from Steve.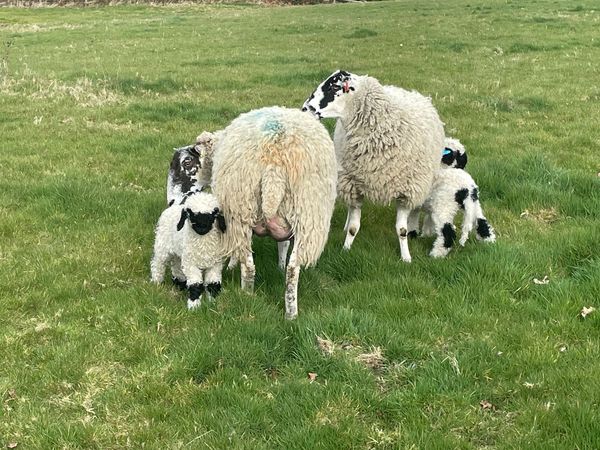 Penny Hayward
FACEBOOK
I have just had my first VBN lambs from Steve. He has been incredibly helpful and supportive throughout the whole process. Steve is a wonderful ambassador for the breed and I can't recommend him highly enough. He is the Go To man for VBN. 😀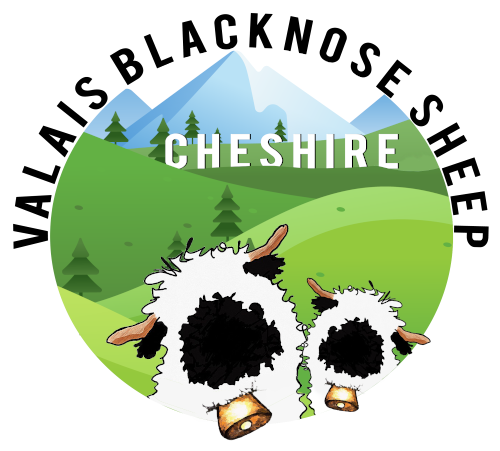 Alice Collier
FACEBOOK
Recently picked up our first VBN lambs from Steve. They are just prefect for our family. Steve has been really helpful and I can't recommend him highly enough. Thank you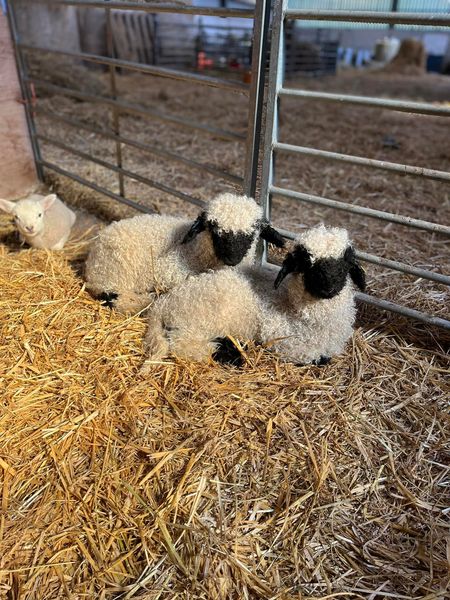 Ruth Kennerley
FACEBOOK
I recently purchased two Valais Blacknose Lambs off Steve and they are a superb example of the breed- well marked, fabulous fleeces and amazing temperaments. It is clear to see the vast depth of knowledge, passion and dedication Steve possesses for the breed. I wouldn't hesitate to recommend Steve to anyone thinking of buying a Valais Blacknose. I will be returning to buy a ewe from him at a later stage, his breeding is unrivalled. Thanks again for all your help!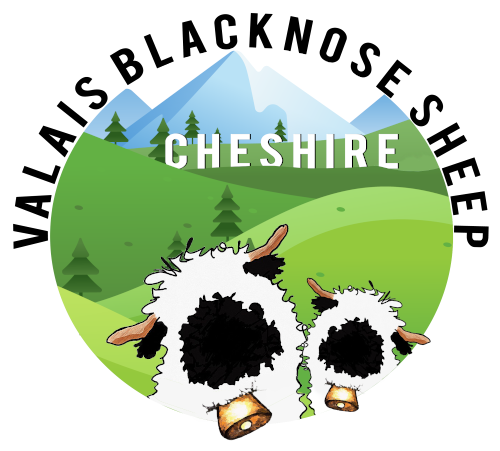 Vicky Woods
FACEBOOK
Being a beginner to owning sheep I have had to put my trust in Steve to guide me through the process which has been made so easy with steve's help . I can not recommended Steve and his Valais enough !! super knowledgeable and happy to help with any requests. Fantastic quality sheep extremely well looked after I will definitely be back for more!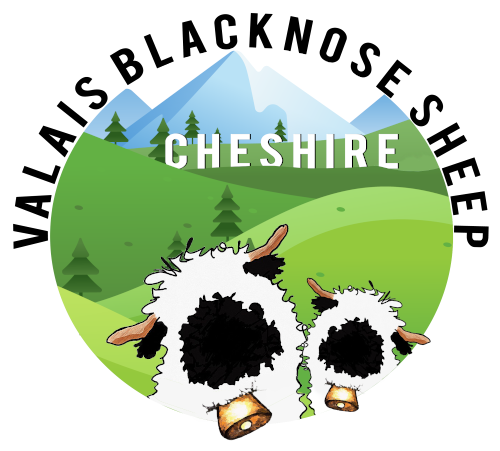 Aimee Hodgson
FACEBOOK
Would 100% recommend Steve at Valais Blacknose Cheshire. I first bought 2 ewe lambs,fell in love with them,then bought 2 more ewes. Then most recently have bought 2 wether lambs. All absolutely gorgeous and perfect. Steve has been at the end of the phone at all hours of the day,could not of done more to help me and also reassure me at times.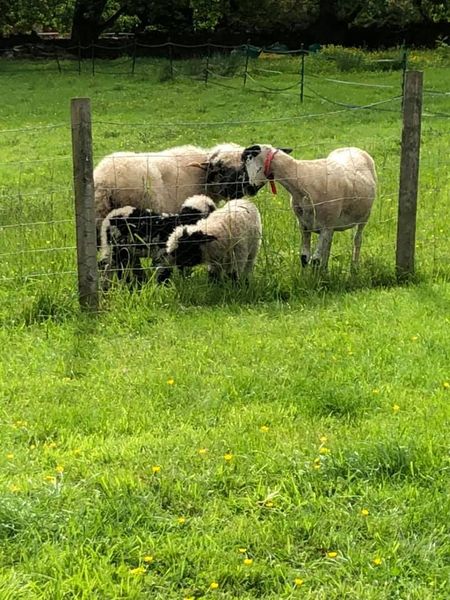 Emma Hughes
FACEBOOK
We bought a vbn ewe, ewe lamb, spitti wether and mule last month from Steve. Can't recommend him enough- very helpful, knowledgeable and doesn't make you feel silly when asking daft questions. They are totally beautiful animals 🐑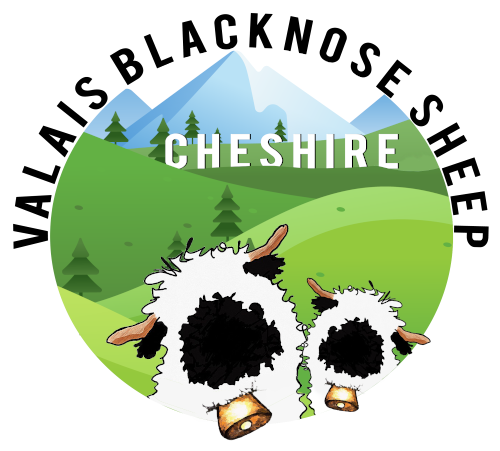 Liv Atkinson
FACEBOOK
Can not recommend Steven enough, purchased a VBN lamb, and have no doubt in my mind that I will return for more in the future. Amazing knowledge and all the sheep are incredible. Thanks Again Steven 🐑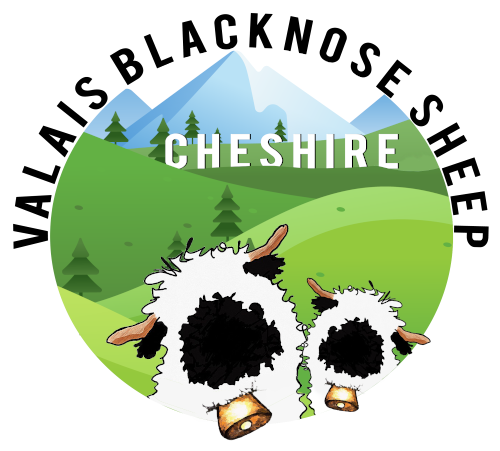 Adele Sutton
FACEBOOK
I would 110% recommend Steve if you are looking for Valais's, Steve was very welcoming and helpful throughout, 5* service and high quality stock which I could see Steve cared so well for, I am so, so happy with mine, such lovely, beautiful, lovable animals! Thank you so much Steve! 😄 🐑